cherrybina
1. So, Colin Morgan in Parked.
Prettiest homeless heroin addict ever, or prettiest homeless heroin addict ever
? I will refrain from embedding the trailer, since it appeared on my flist no less than fifteen times last night, and therefore I assume you have all seen it. If you have been living under a rock, you can watch it
here
. You guys. I don't do sad movies. Like, AT ALL. Seriously, the whole delicate flower thing? NOT A JOKE. It's pathetic, really. If you ever hear my rant about the tragic ending of (500) Days of Summer, you will rightfully laugh in my face. HOW AM I GONNA DEAL WITH THIS MOVIE D:
2. Now that

hermette
wrote
T-Hard/Bradley/Colin
, and I wrote
T-Hard/Bradley
and
T-Hard/JGL/Bradley/Colin
, I think there is only one thing left, do you agree? And that of course would be JGL/Colin. WAIT WAIT HERE ME OUT. JGL could take Colin shopping for new clothes! And JGL would be all like, dude, what is with the pants that are two sizes too big, and Colin would just blush and stammer and finally admit that not everyone has a fantastic arse okay. And JGL would just be like, well, I've never actually seen yours. This leads to JGL coaxing Colin out of his pants, which leads to JGL telling Colin that he has a lovely ass, which leads to rimming. OBVIOUSLY.
3.
Hallefuckinglujah
by

weatherfront
. Arthur/Eames, in which Arthur pretends to be a priest for a job, and Eames... well. LIKE EAMES COULD RESIST THAT. Be sure to take note of the warning, but OH MY GOD. What a delicious and dirtywrong way to start the day. NNNGH.
4. Tom Hardy. That's... all I wanted to say, really. I feel like he deserves one spot on every one of my ridiculous lists. How about this: SOMETIMES T-HARD TAKES HIS SHIRT OFF. THIS, MY FRIENDS, IS A VERY GOOD THING INDEED.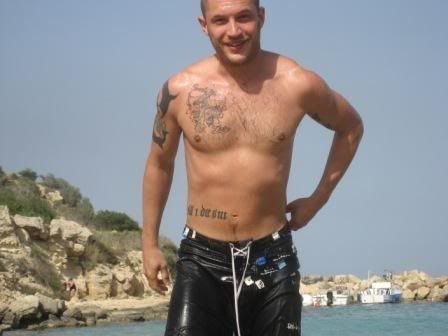 And for all of you who were mad at me for giving him the shoulder victory over Bradley, I just really love his shoulders, even when he is all skinny like that. AND I SWEAR HE GETS PRETTIER TO ME EVERY DAY ♥
5. UM. First I should say that this is entirely

foxxcub
's fault, as she mentioned the idea of having an Arthur paper doll to dress up, and then posted this
ridiculously awesome J.Crew AU
, in which Arthur is a model and Eames is the photographer. Since I linked to Banana Republic sweaters yesterday, I decided to first pretend that there is actually such thing as an Arthur paper doll, and then dress my Arthur paper doll in BR clothes. BECAUSE THAT IS NOT WEIRD AT ALL.
Okay! So the very first thing you should know about me is that I am a fan of color. My entire fashion philosophy can be summed up as, OOOH, SHINY, and my closet looks like Rainbow Brite went BOOM. That means I would strip my Arthur paper doll out of those bland neutrals right down to his v.v. well fitting silk blend boxer briefs (GET YOUR HEADS OUT OF THE GUTTER PEOPLE, I WILL NOT BE FONDLING THE
DOLL
OKAY) and dress him back up in color.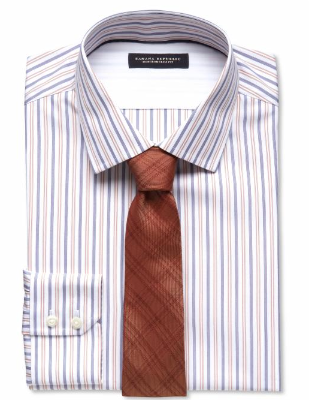 I would put him in pretty, pretty colors, and he'd totally be making the
angry face
if he wasn't you know, AN INANIMATE OBJECT. AND AN IMAGINARY ONE AT THAT.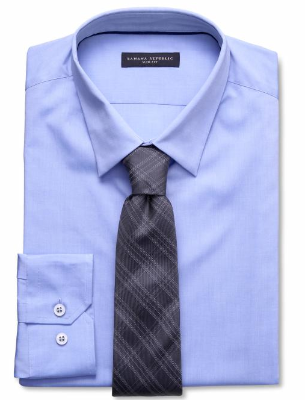 I mean, it is not as if my wee little Arthur doll could fight me, but he might get all indignant, so I'd appease him with something Arthur-esque.
But then I'd stick him in vintage cut slim fitting jeans, because I think they'd make his ass look fantastic. Poor, poor wee Arthur.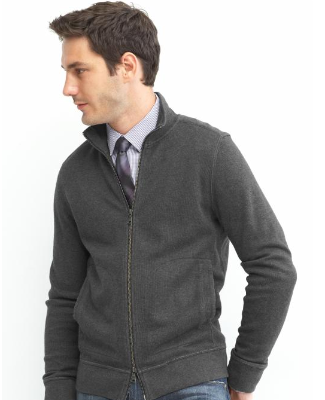 I could even recreate Arthur's outfits from the movie, which would undoubtedly be comforting to my little paper doll.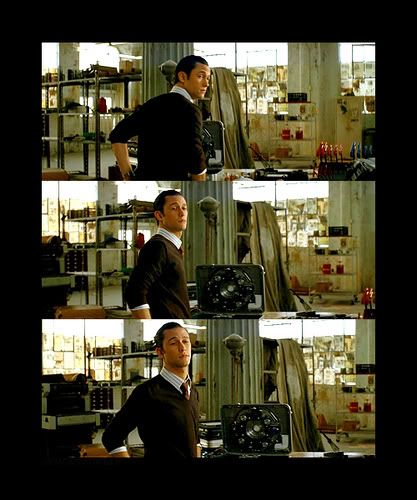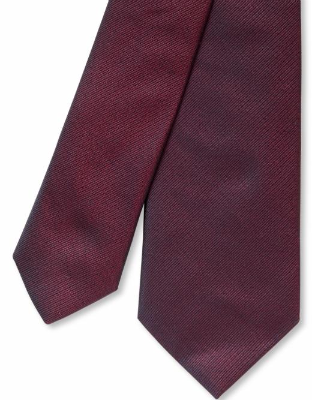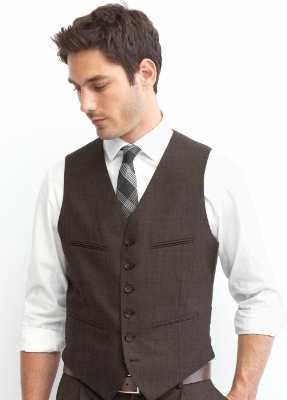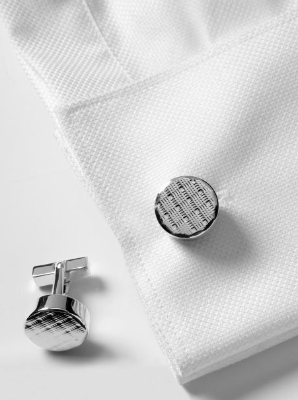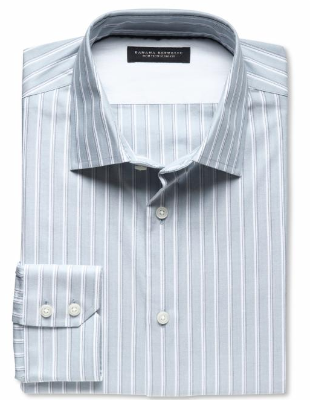 And if I ever wanted to dress my doll up like JGL, I could totally do that, too.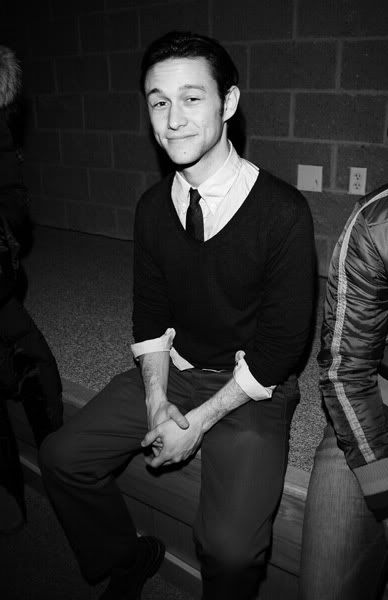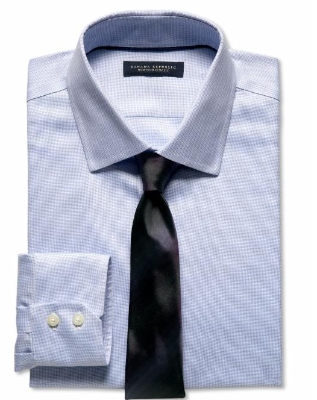 Note: The above are clothes I'd use to dress my imaginary paper doll Arthur, aka basically everything the boy will be wearing this fall. As much as I love the three-piece suits, I cannot seem to convince the boy that they are appropriate for every day wear wtf. Also, I do not think for one second the actual Arthur would shop at Banana Republic, though now I sort of desperately want fic where he and Eames go to the mall and Arthur is appalled at the throngs of kids hanging out in front of Hollister and Abercrombie and Fitch, and Eames is just like, oh hush, darling. AND THEN EAMES BUYS ARTHUR A SMOOTHIE TO MAKE IT BETTER. But anyway, I'm dressing him in BR because at no point in my life will I ever get buy
Dunhill cashmere sweaters
. If you want to know how to dress the actual Arthur (and all the other characters) you should check out

hackthis
'
awesome suit porn post
. For the record, I absolutely agree with her assessment that Arthur is a
Burberry man
, but that might be because I would KILL to see JGL wear these: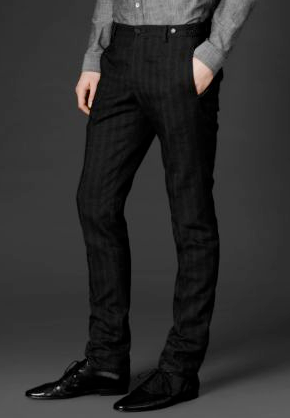 MOTHERFUCKING YES PLEASE.
ETA:
Uh, so I wrote
a wee snippet of what would happen if Arthur did actually wear those pants
, inspired by

foxxcub
. IDEK YOU GUYS.