cherrybina
Okay, so Tom Hardy. YOU GUYS. HOW IS HE REAL?
One of the first things I said after seeing Inception, was that I was going to hold off on making a judgment of him until I figured out how to process him in my head. The thing is, the more I learn, the worse (better?) it gets, until the only conclusion I can come up with is that HE WAS NOT MEANT TO BE PROCESSED. HE JUST
IS
, OKAY.
I have been trying for
weeks
to come up with something coherent to say, but I fucking give up. So how about we just take a look at some pretty instead? Yes? YES.
Look, by this point I think everyone knows that T-Hard is ridiculous.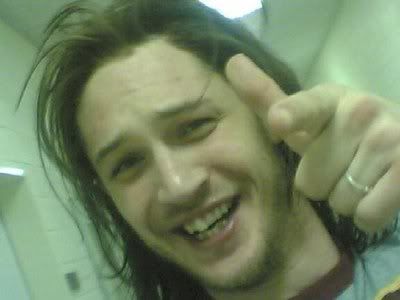 This is not news to anyone.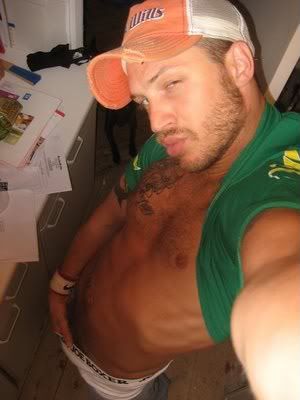 Why does he do these things? WE WILL NEVER KNOW.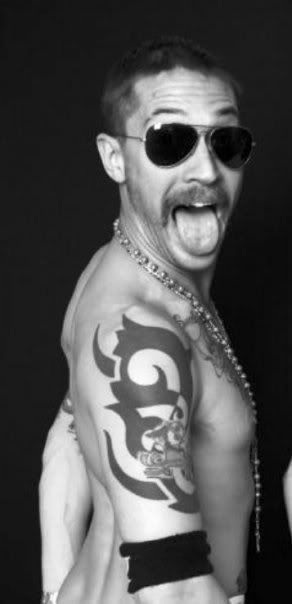 BUT I FUCKING LOVE IT.
But because he is T-Hard, he has this way of acting like a total douche and yet I still would hit that SO FUCKING HARD.
WHY IS THAT SO HOT? IT'S NOT SUPPOSED TO BE HOT.
It would be one thing if he was just ridiculous and kind of a douche, but I was totally unprepared for the way I look at him and think OH FUCK YES. Or, FUCK
ME
, really.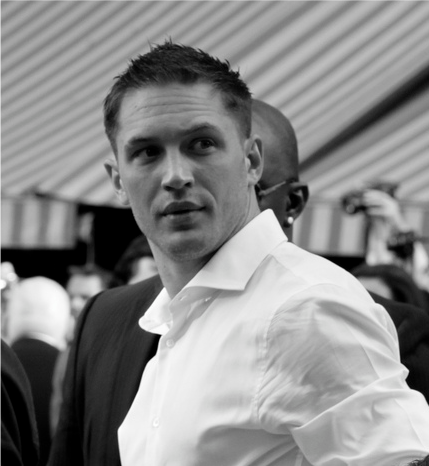 OH MY FUCKING GOD HE IS PRETTY HOW DID THAT HAPPEN.
He's supposed to be the one you find yourself attracted to because he's kind of obnoxious and kind of a badass. HE IS NOT SUPPOSED TO BE THE PRETTY ONE.
That smile, you guys. It does things to me.
T-Hard has wonky teeth.
I LOVE THEM.
And yes, I go on and on about how much I love men who dress well, and then I go and give T-Hard a pass on, like, everything. But the thing is, if you're gonna wear a t-shirt, this is how you wear a fucking t-shirt okay.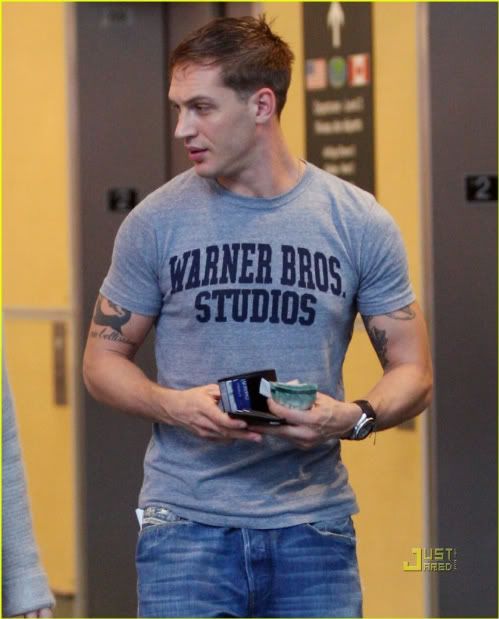 It helps that he really does clean up nice.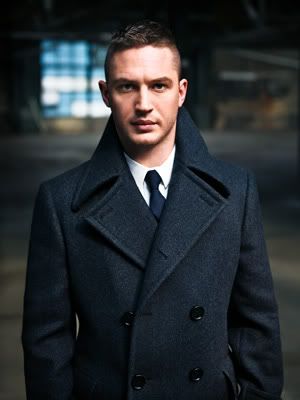 You guys are gonna hate me for this, because I give Colin and Bradley so much crap for their wardrobe choices, but I just can't seem to do the same for T-Hard. It is all part of his mysterious charm, because all I can come up with is, I LOVE POLKA DOTS. AND STRIPES.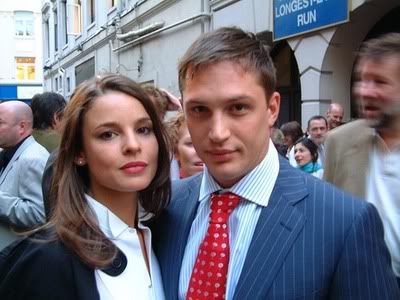 I cannot even get upset about his puffy jacket when he looks at me like that.
And while I will never ever EVER support an Abercrombie shirt, it doesn't actually bother me all that much on him. THIS IS WHAT I MEAN OKAY. IT MAKES NO SENSE. I SHOULD BE SOBBING AT THE TRAGEDY OF THAT SHIRT, NOT GETTING LOST IN HIS LOVELY FACE.
It seems like his body is constantly changing. I know some of it has to do with the different parts he plays, but it's amazing how different he looks. Sometimes he is all skinny.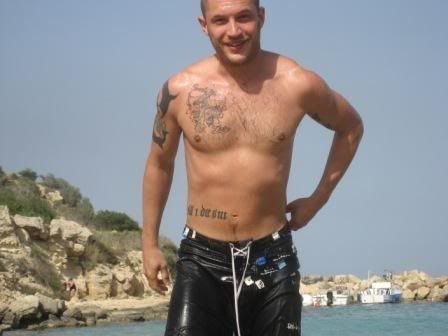 Other times he's all big and beefy.
Or even bigger and beefier. IN OTHER NEWS, I WOULD LIKE TO BE THE PERSON WHOSE JOB IT IS TO TAPE THE MICROPHONE(?) TO HIS CROTCH, SO SOMEONE FIGURE OUT WHAT I HAVE TO DO ARRANGE THAT OKAY. Also, OH HI, T-HARD'S SHOULDERS.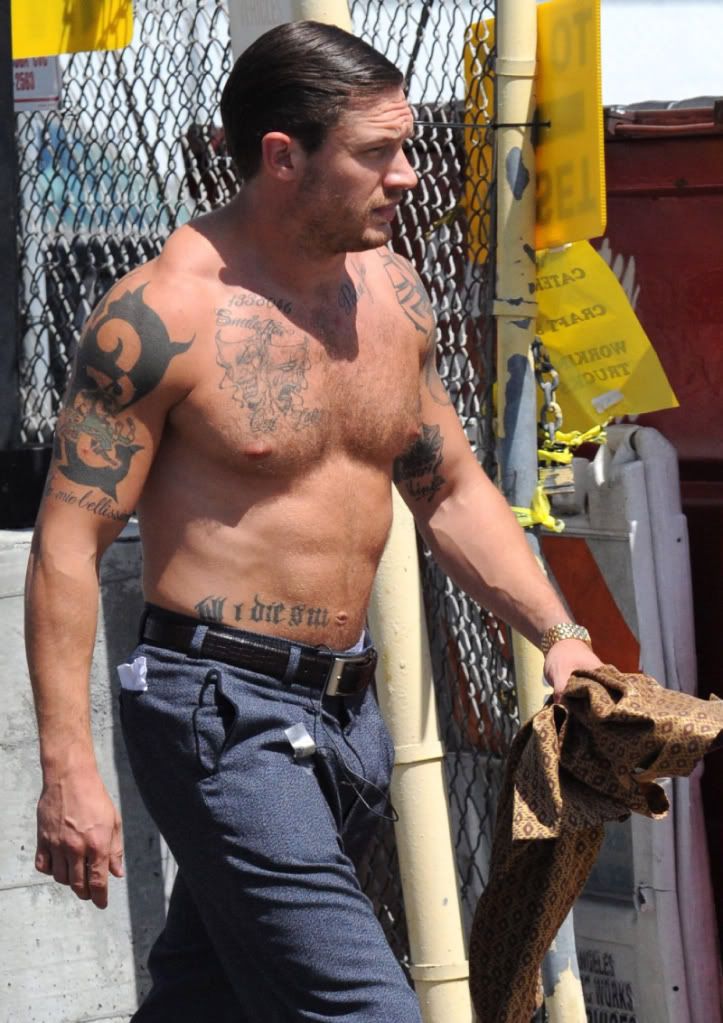 AND SOMETIMES HE IS JUST FREAKING HUMONGOUS. Which is totally not my thing, but is still really fucking impressive.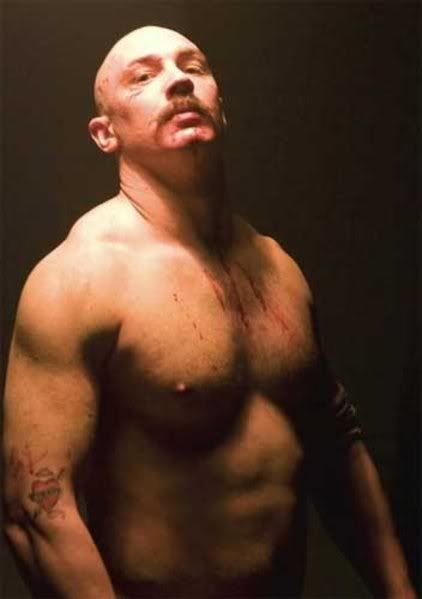 Another thing? I am totally not into tattoos, or muscley guys for that matter, but in this pic, I want to lick every drop of water off of him, lick all of his tattoos, lick every part of him I may have missed, and then, WELL. LET HIM HAVE A GO AT THE LICKING. JUST TO BE FAIR, YOU SEE.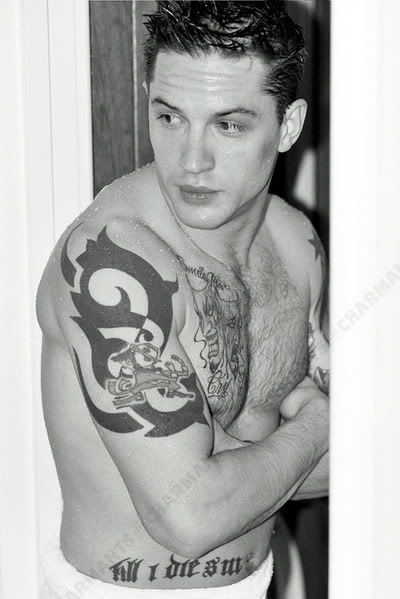 So, boys in leather jackets + facial hair bordering on skeevy + fancy cars = all things that just do not do it for me. AND YET.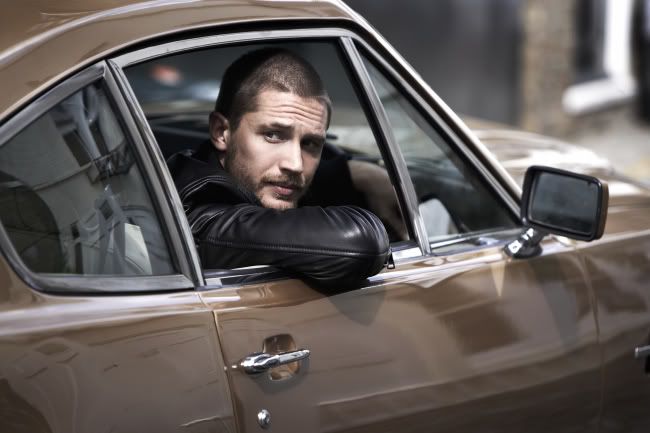 Other things that generally do not do it for me include toothpicks and shirts that show your nipples, however I do not think I need to tell you that my reaction to this pic is entirely positive.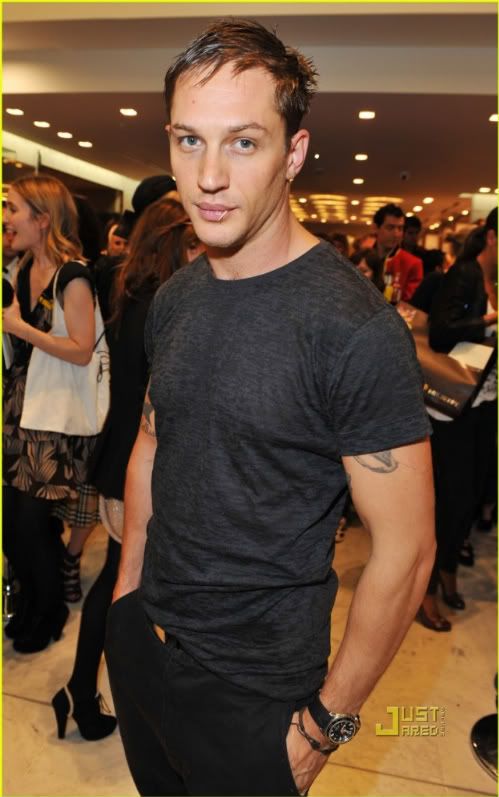 I have no idea how old this picture is, but I totally think he looks so young here, and this is
exactly
how I picture him in high school AUs :D
Okay, so we've covered the kind-of-a-douche-but-still-hot thing, and so-pretty-it-sometimes-hurts-thing, but there is more. OH GOD THERE IS MORE. He likes to snuggle with his dogs. (And T-Hard, you can lose that belt, but please wear those jeans forever.)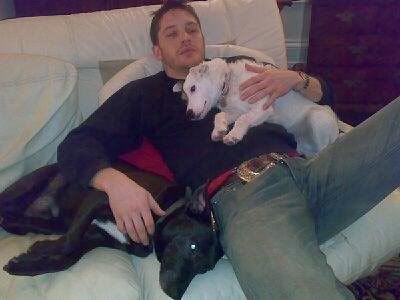 I am not even a dog person, really. AND YET. Which, I totally keep saying, but it TOTALLY KEEPS BEING TRUE.
And if snuggling with his dogs is not enough he has a KID. A freaking adorable kid, and I cannot even begin to tell you the weakness I have for men being all cute with their kids. LIKE IT MELTS MY HEART FOR REAL.
HOW AM I EVEN SUPPOSED TO DEAL WITH THIS.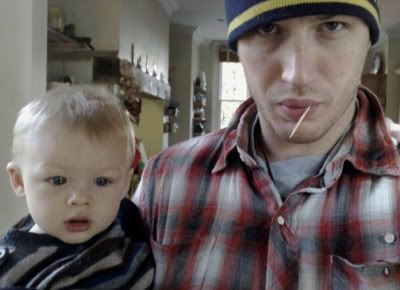 I want to squish them both okay.
THEIR MATCHING SMILES ASDFGHJKL ♥♥♥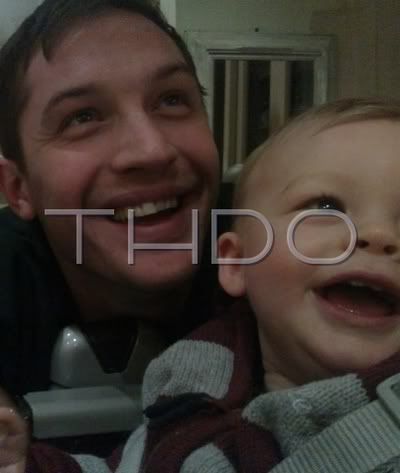 Really, there is SO MUCH MORE I could get into, like basically EVERY INTERVIEW EVER in which he is all smart and thoughtful and not anything like I expected him to be. But I actually think this interview says everything I am trying to say, because seriously? I CANNOT EVEN FOCUS ON A WORD THAT COMES OUT OF THAT PRETTY MOUTH OF HIS. JFC, T-HARD. TAKE ME NOW PLEASE AND THANK YOU. And his voice when he says, "would you like more?" THE ANSWER IS YES.
THE ANSWER IS ALWAYS YES
.
So, yeah. That's T-Hard.
You can resist him if you like.
But why on earth would you even try?