cherrybina
I had plans today to work on my fic in which Arthur climbs Eames like a tree, Eames pins Arthur to various surfaces with his giant arms, and they basically fuck all over the place, but then I totally got distracted by dirty enablers

five_ht
and

butterflythread
and instead looked at pictures and imagined ARTHUR CLIMBING EAMES LIKE A TREE AND EAMES PINNING ARTHUR TO VARIOUS SURFACES WITH HIS GIANT ARMS AND BASICALLY A LOT OF FUCKING ALL OVER THE PLACE.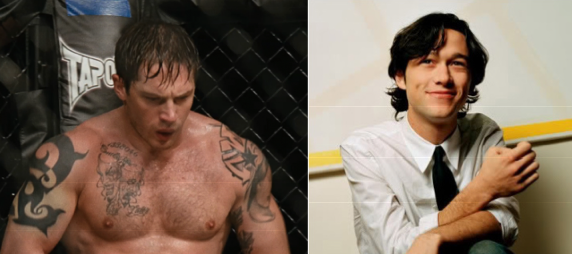 Inception fandom is so good about indulging my size kink because Tom Hardy is so delightfully huge and JGL is so delightfully not. I mean, seriously. LOOK AT THEIR SHOULDERS. Can you just imagine Eames wrapping those huge arms around Arthur's narrow shoulders? AND THEN MAYBE PICKING HIM UP, CARRYING HIM AROUND, SHOVING HIM UP AGAINST THE WALL, ETC.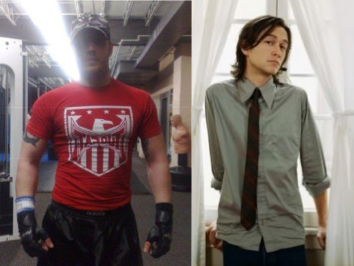 I could read 37495067 fics in which Eames holds Arthur down and Arthur is like NNNNNGH ARMS and it would still never be enough.
Also. UM.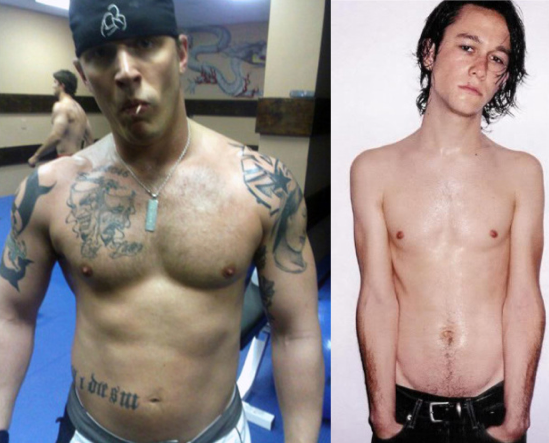 I think we need to see them shirtless again. IN MOTION THIS TIME sklghsldkhgs
I know what you are thinking. BINA YOU GIANT PERV WHY IS THIS SIZE KINK PICSPAM ALL ABOUT THE JAILBAIT. Um, obvs I have no idea what you are talking about, okay. But the thing is, if you're not into jailbait that's totally fine because we have CANON SIZE DIFFERENCE.
Canon Arthur is not a scrawny wimp
at all
, but Eames is still pretty much TWICE AS WIDE and that gives me (and Eames!) so many ideas.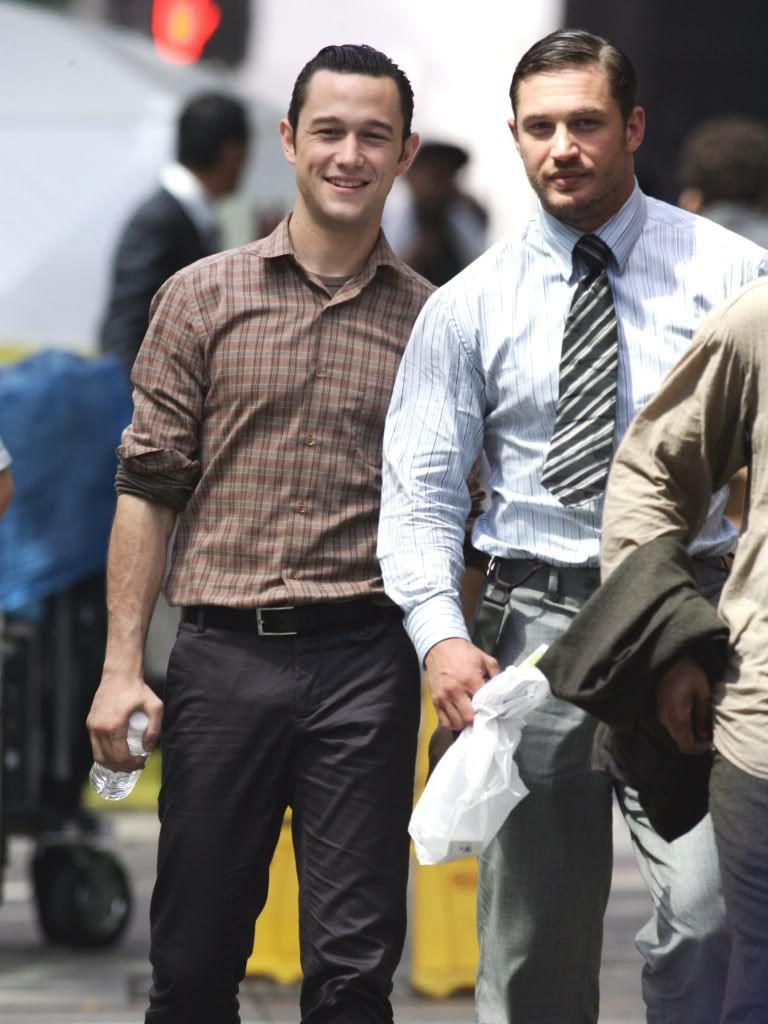 Seriously, if I could just have Arthur's legs wrapped around Eames' waist and Eames' arms holding Arthur down forever and ever I would be the happiest fangirl ever. BY WHICH I MEAN PLEASE WRITE THIS FOR ME OKAY.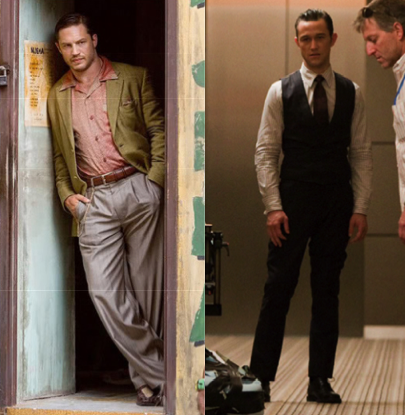 I want size kink in every universe, but it just so happens that it's such a perfect fit with jailbait. sdgjsd LOOK HOW PRETTY.
Does it get any better than huge older Eames and skinny jailbait Arthur? NOT WHEN YOU'RE ME IT DOESN'T.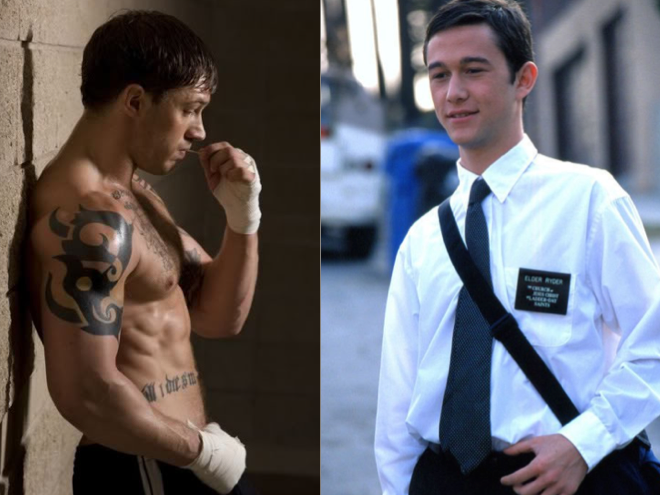 And while okay, I didn't get any writing done yet today, at least I have plenty of inspiration now. AS DO YOU. So tell me all of your deep and profound thoughts on size kink. AND PLEASE FEEL FREE TO LEAVE YOUR ANSWER IN FIC AND/OR PICSPAM FORMAT :D
ETA:
comment fic
by

ilovetakahana
Wall sex
by anonymous
Arthur and Eames make porn
by

hermette
More comment porn
by

ablemouse