First, can I just say how utterly delighted I am at the response to my post about
Die Hard and John/Matt
? I really thought like maybe three people would be interested, so seeing so many people get excited is such an awesome surprise. I HOPE THIS MEANS THERE WILL BE EVEN MORE FLAIL AND ALSO FIC. If you're still not convinced to watch it, did I mention that it also stars super hot Timothy Olyphant? He plays the incredibly sexy and hilariously proper and polite villain. Like, he always calls Matt
Matthew
, and he says things like,
will you please be quiet?
during a very tense moment. AND JUST LOOK HOW PRETTY.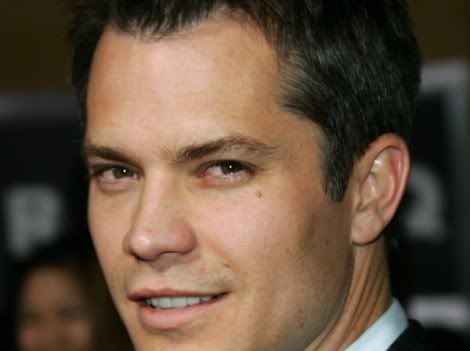 ANYWAY. I woke up today in a ridiculously cheerful mood, which is probably because there have been so many awesome things in my eyeballs lately. And since awesome things should always be shared, here is a brief roundup for you :D
1. Hot Fuzz. YOU
GUYS
. All I want in life is to rewatch this movie 475969735 times and flail all over the place, so if you have never seen it, or if you've seen it but want to flap around joyfully with me, I am always ALWAYS up for a rewatch. Although you should be warned that my idea of squeeing over this film is basically to repeat lines gleefully while squeeing about NICK'S FAAAAACE. Also kdfjgfd Danny omg ♥
I LOVE THEM SO MUCH AND THIS MOVIE IS THE BEST THING IN THE WHOLE WIDE WORLD THE END ♥♥♥
2. Reveeeeeeenge. slkdgjsd THIS SHOW IS THE MOST RIDICULOUS THING EVER AND I LOVE IT. If you haven't seen it yet, I totally recommend giving it a shot. It's a soap opera that's hilariously over the top in the very best way, and basically pure brain candy.

cobweb_diamond
has a a
tag on her journal
, and her flail was a big part of what sucked me in, so check it out :D
3. Tinker Tailor Soldier Spy. I was finally able to go see it last weekend, and even after all the hype, it did not disappoint. Given the top-notch cast, it seems almost unnecessary to point out the quality of the acting, but it really is phenomenal. Everyone is in perfect form, as you'd expect. Oh yeah and TOM HARDY'S THIGHS OH MY ACTUAL GOD. He is so pretty in this film, you guys. SO PRETTY.
4. Avatar: The Last Airbender. I just started watching this last night, and am only four eps in, but I'm in love already. Not only am I delighted with all the characters so far, but every single person who's seen it keeps telling me what a treat I'm in store for. I BELIEVE YOU GUYS AND I CANNOT WAIT TO WATCH MORE :D
5. Tom Hardy's face.
ALWAYS ALWAYS ALWAYS ♥
Hey guys! HAPPY FRIDAY :D
ETA:

hermette
is writing
Arthur/Eames D/s fic
AND IT IS GLORIOUS ♥