OKAY. So today was the London premiere of This Means War. There was a report on twitter that Tom was sick, and wasn't going to make it, so naturally I CRIED ALL THE TEARS at this tragic news. Imagine my delight when the pics started rolling in and there was Tommy looking fabulous with a full beard and snazzy red scarf.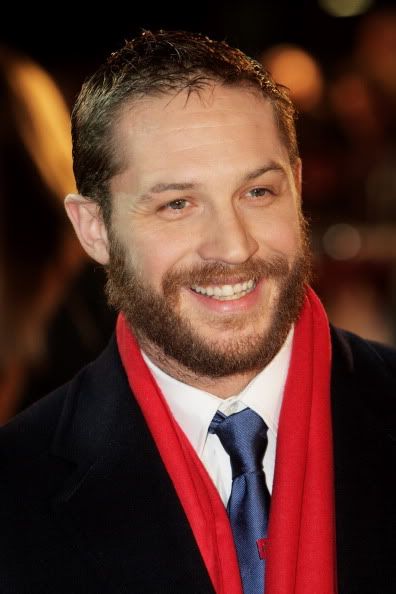 HE IS SO FUZZY AND DELIGHTFUL ♥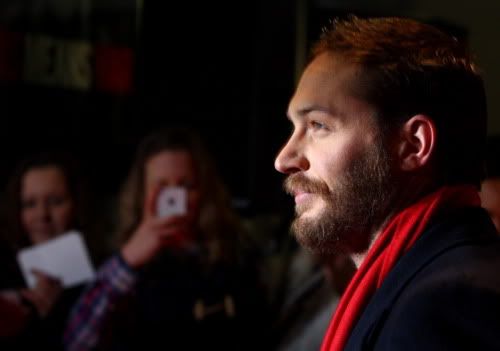 The pics JUST. KEPT. COMING. and since Aja is off like, being a productive member of society or something, I promised her I would collect everything in one place so she wouldn't miss any of it. I MEAN HELLO LIKE THIS IS SOME KIND OF HARDSHIP OR SOMETHING.
( WHY CAN'T EVERY DAY BE THIS AWESOME )
ETA:
And now there is video! Of Tom sounding sexy and being all in love!
Pics from
Tom Hardy Fan
, and from

charlidos
, who has one of
the best Tom Hardy tumblrs
out there ♥