Okay, so. Louis Tomlinson. WHAT.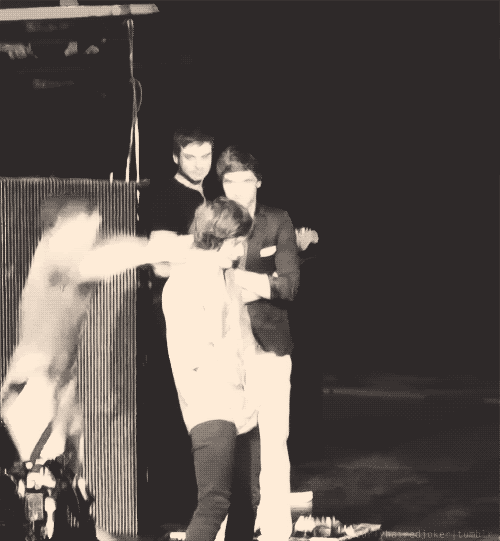 No, like WHAT. Basically all of 1D fandom is like BUT HOW DID HE EVEN DO THAT. He is clearly quite spry and, um. Acrobatic. Which is very nice information to have I AM JUST SAYING.
What could be better than Louis leaping over Harry? How about Louis manhandling Harry where he wants him, then patting him on the arm like a good boy. OH YES.
The video of this ridiculousness is
here
, and I seriously just don't even know what to do with them anymore.
( so many feelings )
And because I don't want to leave Niall out, and because he should always have more snuggles, here he is with his head in Liam's lap gazing up at him while he sings.
HOW ARE THEY THEY THE MOST DELIGHTFUL ♥