cherrybina
OKAY. So, I have spent the past two weeks flailing about John McClane/Matt Farrell from the very awesome Live Free or Die Hard. I've been a fan of the original Die Hard (and Bruce Willis) since I was a little kid watching action movies with my dad, but I had never seen the fourth installment until I watched it in chat with a bunch of flailing fangirls and sklfgjlksjfg IT IS SO MUCH FUN YOU GUYS OMG.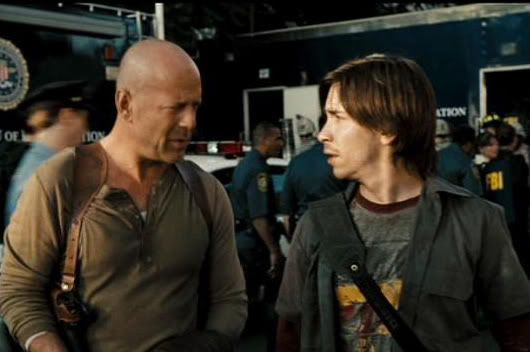 Their first meeting is full of flirting disguised as snark.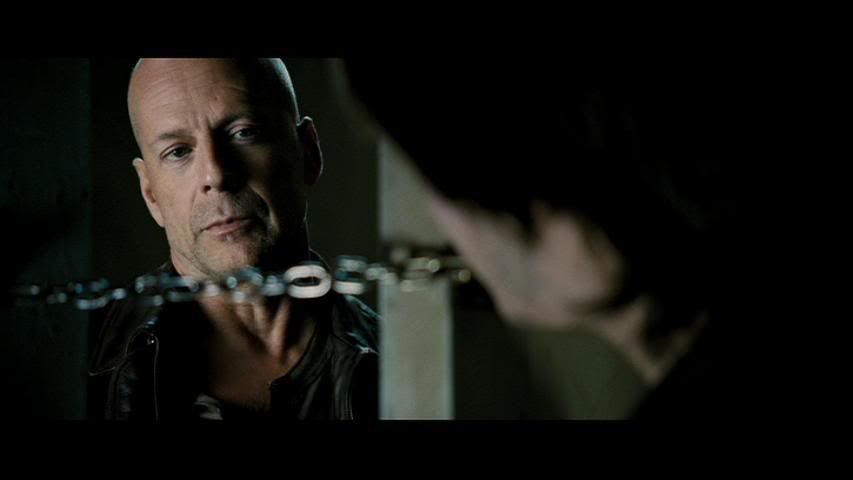 It is
adorable
.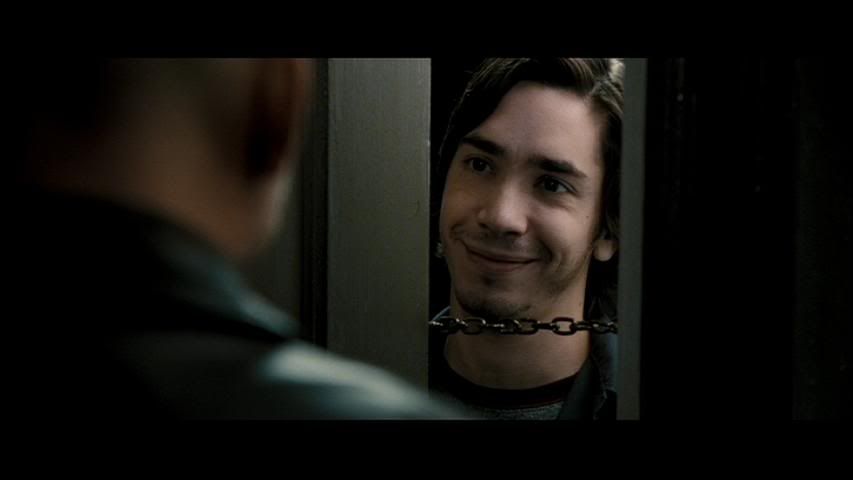 Oh, and also, Matt gazes lovingly at John's crotch and says, "that actually looks pretty good." FOR REAL.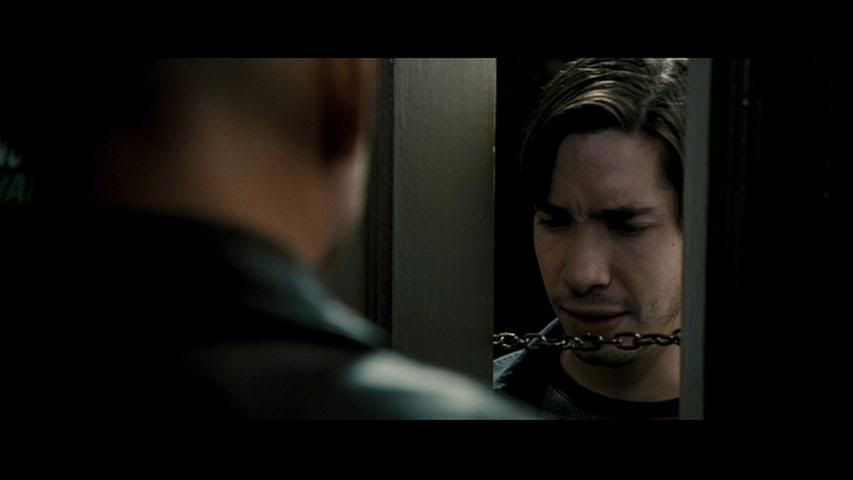 Their first scene together establishes a recurring theme for the film: John shoots all the things. Matt spazzes out all over the place. GET USED TO THIS BECAUSE YOU'RE GONNA SEE IT A LOT.
They've got the whole clashing personalities thing, complete with political and generational differences, which certainly isn't a new dynamic, but these two play off each other really well. Justin Long does an awesome job as the adorably geeky pain in the ass who never shuts up, and Bruce Willis can do John McClane in his sleep. OH YEAH AND ALSO CAN WE TALK ABOUT THE DIFFERENCE IN THEIR AGES. They don't explicitly state how old they are, but the actors are 23 years apart, which is certainly believable in the context of the film, and there are canonical references to John being old enough to be Matt's dad. IF YOUR BRAIN DOES NOT IMMEDIATELY GO TO DADDY KINK THEN THERE IS NO HOPE FOR YOU OKAY.
There is also size kink.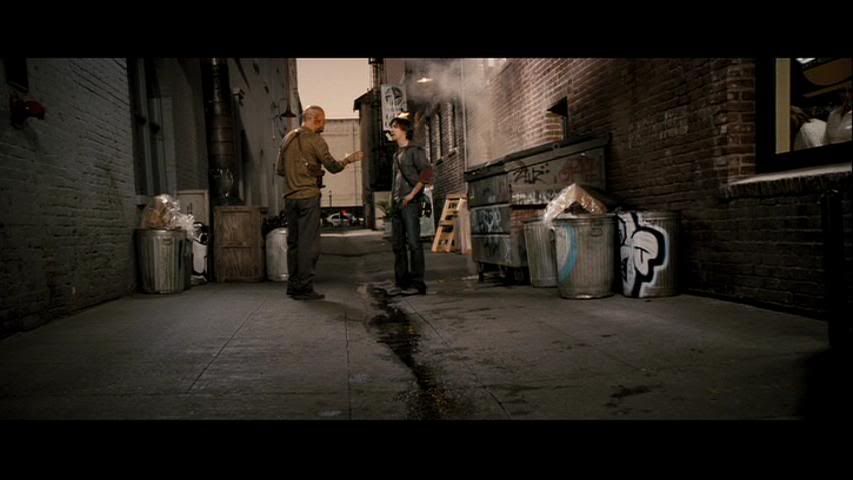 There is John using his entire body to protect Matt. THIS ACTUALLY HAPPENS A LOT.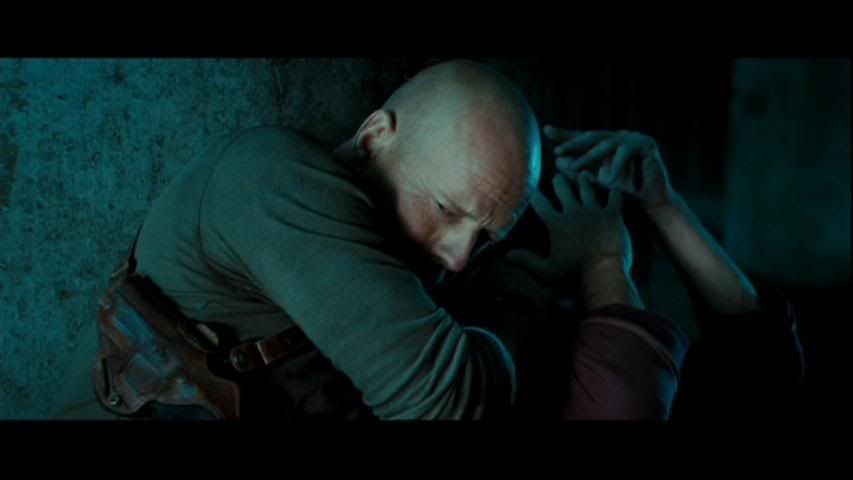 There is John asking Matt if he thinks his wounds are sexy, and Matt doing an absolutely terrible job of denying it.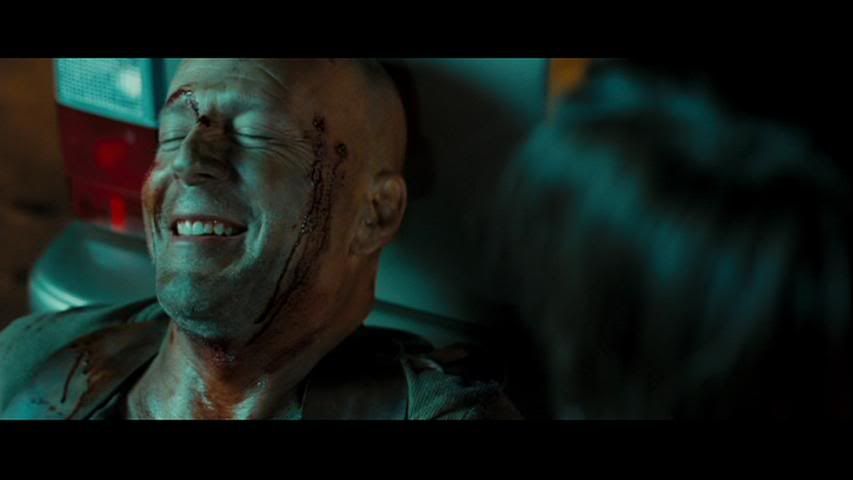 They basically spend the entire movie together, going on roadtrips and helicopter rides and outrunning massive explosions in an extremely realistic way, all while keeping up an endless stream of charming banter.
The movie had me clapping my hands and giggling gleefully the whole way through. A lot of shit gets blown up, Matt spazzes out all over the place in a completely adorable fashion, and John McClane reaches new levels of ridiculous awesomeness as he takes down a helicopter, a jet, and all the bad guys, proving once and for all that he really is the biggest badass of them all. OH YEAH AND THEY FALL IN LOVE.
AND YOU KNOW IT'S FOR REAL BECAUSE BACKLIT BY THE SUNSHINE IS HOLLYWOOD FOR HAPPILY EVER AFTER ♥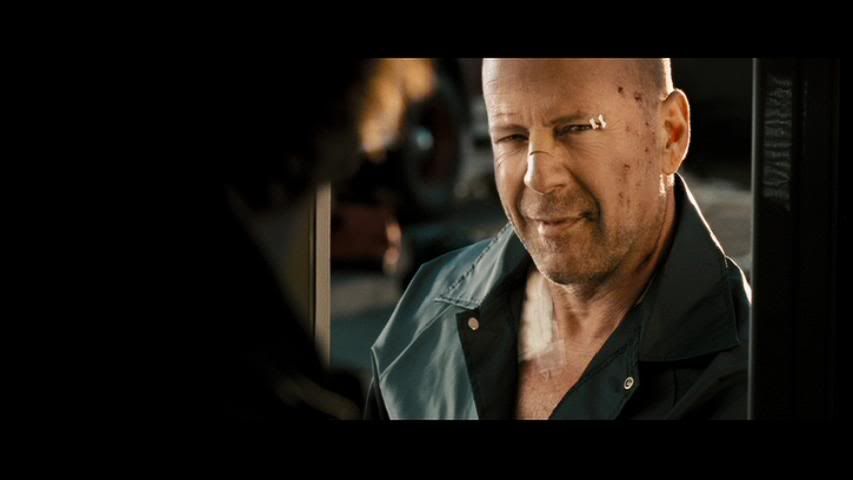 Anyway! The first thing you should do is watch this movie, because it really is a lot of fun. I am always always ALWAYS up for a campfire watch party, during which I will capslock at you all over the place about the sheer ridiculousness that is this movie. AND THEN YOU TOO WILL SEE THE UNDENIABLE LOVE BETWEEN JOHN AND MATT ♥
The thing about this fandom is that it is teeny tiny. As far as I can tell (and from all that I've heard from people who have been around) it was never very big to begin with, and now that the movie is four years old, it has very little activity. If you're perfectly happy with Inception or Merlin or bandom or whatever it is that is taking up all your time these days, you don't have to worry about LFDH taking you away from that because there just isn't very much there. But I think it really is the perfect tiny little fandom vacation :D
As for fic, you can check out the
pairing tag at AO3
. There is also

hard4brains
, which is the terribly named John McClane/Matt Farrell LJ comm. I have a
John McClane/Matt Farrell tag
on my Pinboard, but I am still working on filling it up. Here are some of my absolute favorites:
+
Life, Mid-Crisis
by

lamardeuse
, followed by sequels
From a Rut to a Groove
and
Interlude No. 1, or In-Laws in D Flat Major
. 25k for all three, NC-17. You should read
all of her Die Hard fic
, but those three in particular are what completed my inception into the pairing. If you've read any of

lamardeuse
's fics in other fandoms, then you know exactly what to expect: awesome dialogue, spot on characterizations, and a wonderfully readable style that all adds up to really enjoyable stories.
+
National Pastime
by

dsudis
, 13k, NC-17. John takes Matt to a baseball game, and then he takes him home. I love this fic so much. It has this sort of easy, languid pacing, and is just really lovely.
+
Die Hard 4.5: I'll Be Hard for Christmas
by Aja, 15k, NC-17. This is just a really fun fic that had me grinning so hard all the way through. Plus, Aja understands me all the way down to my soul, as evidenced by this:
I want you to hold me down and fuck me
♥♥
Those are all nice and long, but if you're not sure you're ready to commit to that just yet, these are absolutely delightful:
+
The One You're With
by

dsudis
, 1400 words, PG-13. This fic had me squeaking out loud in glee at the end ♥
+
WPM
by

svilleficrecs
, 1000 words, NC-17. Idk what it is about established relationship domesticity with these two, but I cannot resist it, and this little fic is the perfect example of why.
SO YEAH. This movie is not deeply profound or insightful, but it is a lot of fun*. The action sequences are outrageously unrealistic in the very best way, Matt Farrell is so geekily adorable I want to keep him forever, and John McClane just keeps getting sexier. You should totally watch the movie, read all the fic, then come write me fic in which John bends Matt over his knee and spanks him while Matt just begs for it harder PLEASE AND THANK YOU :D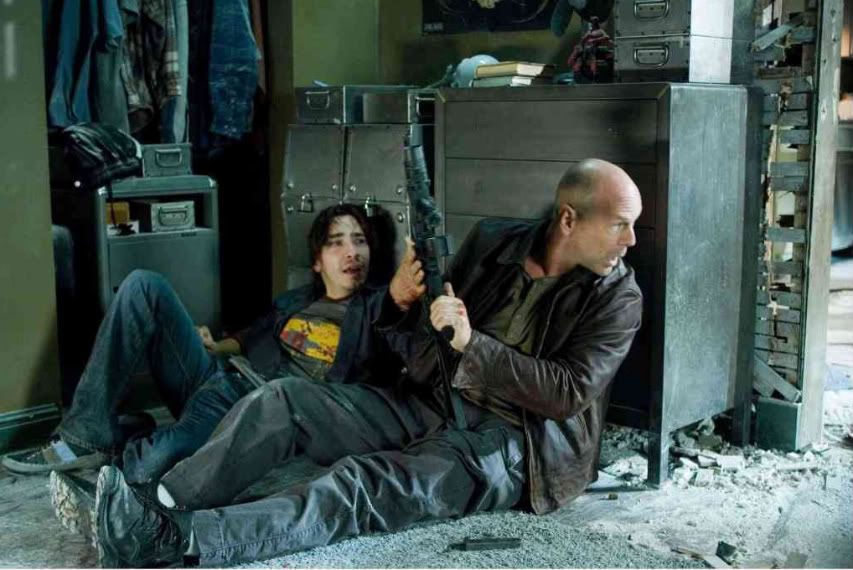 *Just as a warning, the movie contains some casual misogyny that is definitely
not
awesome. I still think it's a really fun movie, but I did want to point that out.