cherrybina
So remember how yesterday I said
Dylan O'Brien was my favorite
? I REALLY MEANT IT OKAY.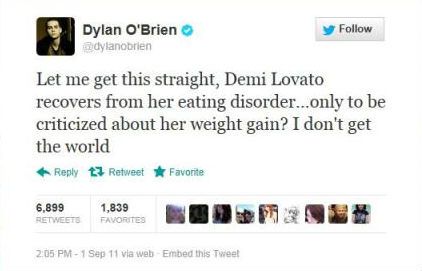 I don't even know, you guys. I don't. even. know. Why is he perfect and what do I do with him? BESIDES WEEP BECAUSE I AM ALMOST OUT OF DYLAN SHAPED TEARS. (direct link to tweet
here
)
sfhfdgjfdghjkf ALSO ALSO ALSO IN CASE YOU MISSED IT THERE IS
DYLAN/HARRY COMMENT PORN
IN MY LAST POST AND IT IS AMAZING AND HOT AND I COULD NOT BE MORE DELIGHTED :D :D :D I would just like to take this moment to say that fandom is a glorious place and I am having all the emotions right now because everything is rainbows and fuzzy bunnies and awesome things are everywhere and
DYLAN O'BRIEN'S FACE
and I love you all so very much ♥♥♥
Dance party, my lovelies?
DANCE PARTY \o/