1. Important business:

help_japan
is organizing a multi-fandom multi-media auction to raise funds to assist Japan after the earthquake and tsunami. The comm has an
informational post
with links to news about the disaster and list of organizations accepting donations. Every little bit helps ♥
2. I am trying to go back through my posts and tag all of the ones that contain comment fic, art, or other assorted goodies in the comments. THIS IS NOT AN EASY TASK MY FRIENDS. But since you guys are awesome enough to fill the comments with so many amazing things, the least I can do is make them easier for everyone to find. I don't expect to be finished anytime soon because THERE IS SO MUCH OMG and also because I am extremely flaky and easily distracted by shiny things, and therefore am taking frequent breaks for porn and cookies. But I will get there! In the meantime, remember that every day is comment fic day around here :D
3. I have to tell you guys that Inception fandom porn is coming close to making all of my filthy dreams come true, and my dreams are really fucking filthy. Aside from all of the glorious jailbait porn, which is my number one bulletproof kink and which I will NEVER EVER EVER GET SICK OF NO MATTER HOW MUCH IS WRITTEN, there were three fisting fics in the last week. That is
amazing
. I think Inception fandom might just be capable of giving Arthur everything his ass desires AND THAT IS REALLY SAYING SOMETHING BECAUSE HE HAS THE GREEDIEST ASS OF THEM ALL. Basically what I am saying to you is this: never stop writing filthy porn ♥
4. Today I received
this anonymous comment
about Bradley's hair:
His hair isn't even shiny, My hair is way more shinier than his. That's just a bunch of hair products on his hair and I have natural shine.
JUST. WHAT.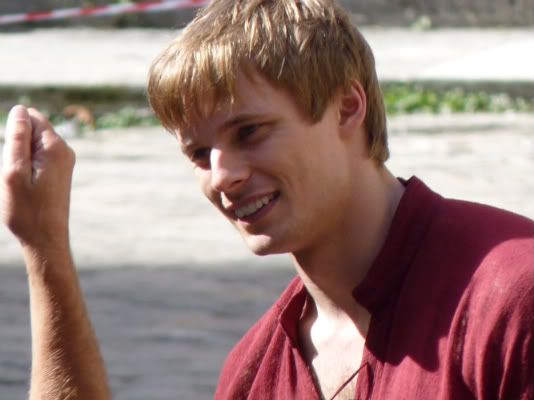 lkdshdsl GLOWING YOU GUYS, HE IS GLOWING. Bradley's hair is like a beacon of light guiding us all on the path to pretty things. It is a symbol of all that is good and right in this world. It is a light in dark places when all other lights go out... no wait, that's something else. sldkjgdflk MY POINT IS THAT HIS HAIR IS THE SHINIEST FULL STOP.
WHAT IS THIS MADNESS
.
5. There is not enough Tom Hardy in this post.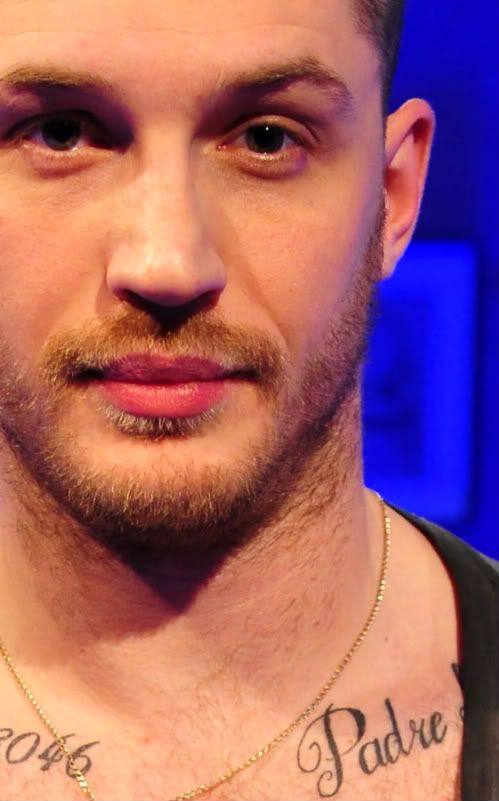 I love when his tattoos peek out of his shirt like that and I desperately want to imagine licking all over them, but I cannot tear my eyes away from his mouth long enough to think about it properly. JFC WHAT EVEN.
I think it's time for a poll, do you agree? GOOD :D
[
Poll #1716954
]
I hope your day is lovely :D