1. There has been some tension and angst in Merlin fandom recently, and it makes me sad to see people so unhappy. If you're feeling down and would like a pick-me-up, here are some fun things to check out:
+

skellerbvvt
is hosting a
Love Fest meme thing-y
, which is basically just a post full of comment fics and vids and art and recs and flail and squee AND EVERYTHING THAT IS BRIGHT AND SHINY ABOUT THIS SHOW YAY.
+

ninja_orange
is hosting a
nostalgia squee post
where you can relive the first time you fell in love with Merlin.
+ In case you missed it, I posted a
Labyrinth of Gedref picspam
, and had so much fun reading all the comments from people talking about what the episode means to them.
I just love this fandom so much, you guys. I would never expect that people have to feel a certain way, or that they should only post certain kinds of reactions, but this fandom has brought me so much joy and I'm just not ready to say goodbye to that yet ♥
2. In case you're not following along, here are two delightful WIPs that are currently being written hidden away in my journal, both Arthur/Eames:
+
Military fic
by

cobweb_diamond
. This started when I begged Gav to write drunken comment fic, and has now turned into delightful h/c.
+
The Maillard Reaction
by

skellerbvvt
. Skeller started writing this for the rimming meme, and it has finally reached the rimming. You know, FORTY-NINE PARTS IN.
3. Pretty dimples are pretty.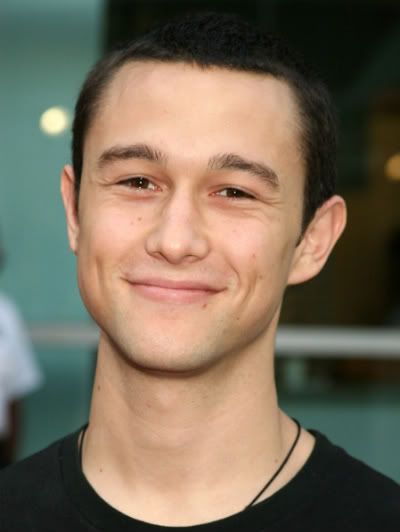 ( Do we need some more boys? I think we do. )
4. A poll! Because it's Monday!
[
Poll #1642141
]
Mondays are not my favorite days, but at least I did not fall down the steps today, and that's something, right? I HOPE YOUR MONDAY IS AS AWESOME AS IT CAN POSSIBLY BE ♥
ETA:
I totally forgot to say this, but I went looking for my own first time reactions to Merlin, and found that I didn't really post much about it :( However I did find
this
, which is just HILARIOUS. Really, you guys. IT WAS HARD TO FIND PICS OF THAT BOY BACK THEN. I AM SO GLAD I HAVE HIS FACE ALL OVER THE PLACE NOW BECAUSE IT IS ONE OF MY VERY FAVORITE FACES EVER :D