Yesterday I had a v.v. profound and intellectually stimulating conversation with

bookshop
,

eleveninches
, and

five_ht
about the many ways Arthur appreciates Eames' giant arms. This basically involves Arthur getting manhandled all over the place and ends with Eames fucking him up against various surfaces. OBVIOUSLY.
There are many many MANY things I could say about my desire for Eames to BEND ARTHUR OVER ALL THE THINGS AND FUCK HIM UNTIL HE SCREAMS but that is a really big conversation, so today I am only going to focus on one piece: EAMES HAS GIANT ARMS. ARTHUR LOVES IT.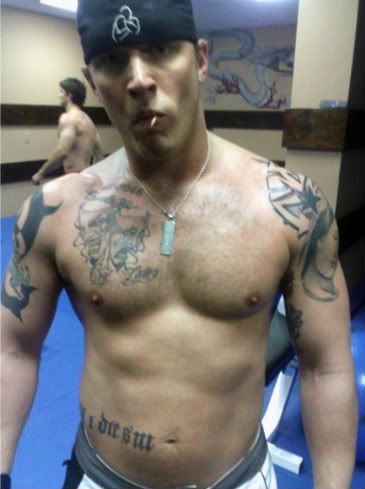 ( SO BIG )
So, now my question for you guys is EAMES HAS GIANT ARMS AND ARTHUR LOVES IT. Which, okay, isn't really a question since this is basically fact, but still. How does Arthur appreciate Eames' arms? What ridiculous scenarios do you want to see where Eames lifts things aka Arthur? And how does Arthur use his own strength to be an even bigger slut for Eames' cock? Because seriously, you guys. I MEAN REALLY.
NOW WHO IS WRITING FIC? ♥