1. In
yesterday's poll
, Brian Kinney currently has about 44% of the vote as most emotionally stunted of them all.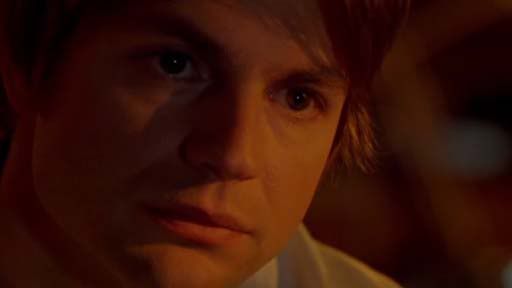 sljgsdlg HIS FACE. LOOK AT ALL THE ~REPRESSED LOVE~ IN HIS EYES ♥___♥ I have Many Feelings about the emotional stuntedness of Brian Kinney, but I do not even want to get started on it, because it gets kind of messy. I STILL HAVE A BRIAN AND JUSTIN SHAPED HOLE IN MY HEART FROM THAT SHOW OKAY. Brb sobbing forever :((
2. From Matt Bondurant's (the author of The Wettest County) twitter: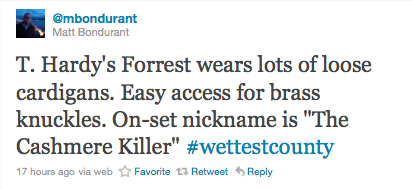 ( Also this )
3. Speaking of which, new pic from Warrior.
It looks like 2011 is going to be the year of Tom Hardy punching all the things. SO FUCKING GOOD FOR ME.
4. BEST MANIP EVER.
This does things to me klsjglsjhs; I just have all of these feelings about how Eames pins Arthur up against the wall and yanks those pretty little trousers right off. And, look. Arthur is pretty fucking badass. We know this okay. He canonically takes out a dude who's much bigger than he is with his bare hands, but YOU GUYS. EAMES IS LIKE
TWICE AS WIDE
AS ARTHUR. Look at their shoulders. LOOK AT THEIR FUCKING THIGHS JFC. Idk you guys, I think my money's on Eames. Clearly they need to wrestle it out, once and for all. AND THEN FUCK. THAT WAY EVERYONE WINS \o/
5. Things!

gyzym
is hosting another round of the
inspiration meme
that's already full of beautiful things, and

ras_elased
is hosting a
24 hour word war
, to take down those words once and for all. Off you go, my lovelies. Awesome things are everywhere :D
HAPPY WEEKEND ♥