Okay, so first of all:
Inception Fandom Rare Ship Fest
is happening now in the
inception
comm. Go check it out! Leave prompts, fill prompts, and give your favorite rare ships some love :D
Speaking of prompts, there has been talk on twitter about
this prompt
at the kink meme. The degree to which this is relevant to my interests cannot be textually rendered at the present time, so really all I can say is slkghklghsl OH MY GOD YES PLEASE. I feel like we need to gather up all the amazing prompts that have gone unfilled, and then, IDK BRIBE AWESOME PEOPLE TO WRITE THEM. IN THE NAME OF FILTHY PORN.
On the subject of the many things I desperately need in my life, I would like to talk about JGL's teeny tiny thighs. MY GOD DOES HE KNOW HOW TO WEAR PANTS. But my point right now is what's
inside
those pants. I mean obvs
amazing
things
, but let us focus on the thighs right now.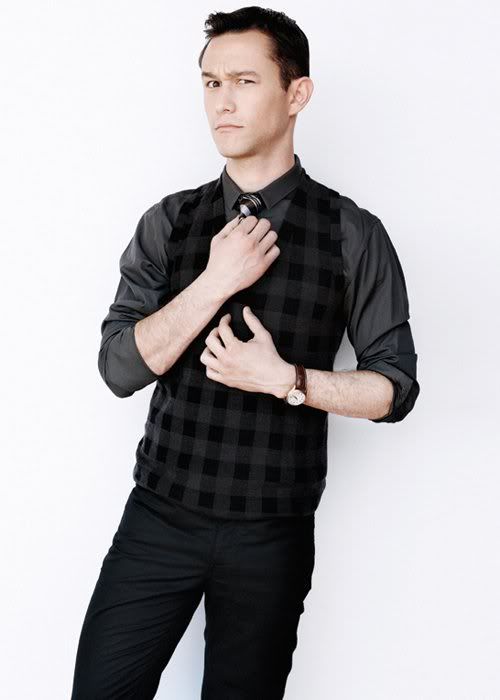 ( Pretty pants )
In conclusion: THIGHS.
Which Eames holds open with his BIG GIANT ARMS.
skjghsd WHAT WAS I SAYING IDEK. BUT ALL THE PORN. PLEASE AND THANK YOU :D
ETA:

asunder
wrote
thigh porn
\o/

toomuchplor
wrote
Arthur's thighs/Eames' beard
. OTP FOREVER :D