1. The
Inception Kink Fest
is so amazing, you guys. Seriously, I am DROWNING IN PORN right now and if there is anything in life better than that I do not know what it is. I still haven't managed to read everything, but I am happily working my way through. SO MUCH PORN I LOVE IT ♥ I want to get the masterlist updated, but so far, I'm only through the first page of comments. Until then, browse the comments because there is
tons
of awesome stuff in there. OH AND KEEP WRITING :D
2. I saw this gif on tumblr the other day and was like WHY ISN'T IT BIGGER IT NEEDS TO BE BIGGER OMG.
Anyway! Someone tweeted me the link to this video, and now I have... forgotten who that was D: AND I AM SORRY FOR BEING SO FLAKY BUT THANK YOU AWESOME PERSON!
I've seen pictures and gifs from this interview, but never the whole thing, and seriously, I am
dying
. JGL's hair looks amazing and he outfit makes me clap my hands in glee and HIS DIMPLES ARE VISIBLE FROM THE MOON OMG and he and Zooey are so ridiculously adorable together that I almost can't even stand it ♥
3. TOM HARDY'S FACE.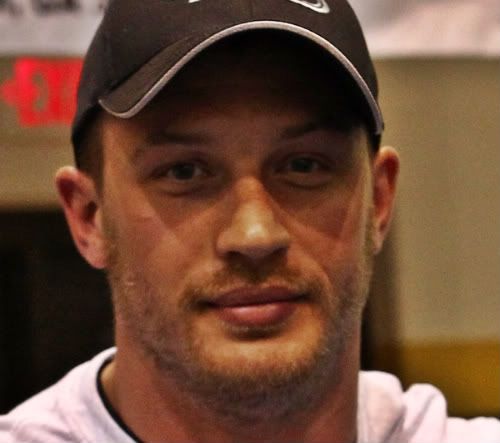 STILL THE BEST THING EVER.
4. I woke up this morning to
SNOW WTAF APRIL
. I am so very unamused. But it's okay! I am choosing to reject this snowy reality, and so I'm wearing summery shoes.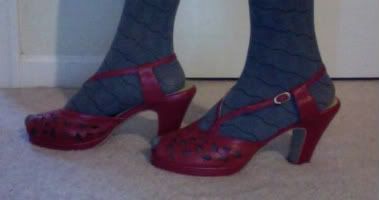 OKAY YES WITH TIGHTS BUT STILL. Red shoes make every day brighter ♥
Hey guys! Happy Friday :D
ETA:

physicsxmagic
coded the rest of the Kink Fest Masterlist because she is FABULOUS ♥ Let me know if you find any broken/missing links and I shall update.