Okay, so if you have not yet seen this video of JGL flashing his adorable dimpleface all over the place, you really must do yourself a favor and watch.
And then. AND THEN. Can we please talk about his pants.
( I MEAN REALLY )
In case you were wondering, this is my type.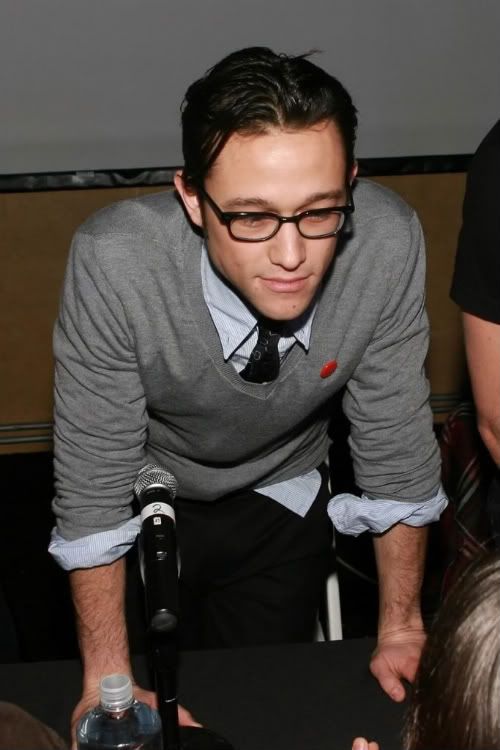 WHY YES BB DIMPLEFACE I WOULD LIKE TO HIT RECORD THANK YOU FOR ASKING. sdklghds anyway! From a purely physical standpoint, this is my type pretty much exactly. ASSUMING OF COURSE HE IS WEARING THE PANTS PICTURED ABOVE. Seriously, the boy's glasses are almost identical, and he wears a version of that outfit (minus the tie) almost every single day. The reason, of course, is that I buy all his clothes, but that is a conversation for another day :D
So yeah, my type is well-dressed skinny boys with glasses. So why oh why am I so desperately attracted to this?
The answer is Tom Hardy. THE ANSWER IS ALWAYS TOM HARDY ♥