Yesterday,

lobelia321
asked me for some recs to get started in Inception, because she's been in the fandom for less than two weeks. YOU GUYS. I got into this fandom about a month after the movie came out and I was
completely overwhelmed
and just sort of flailed about in a ridiculous fashion capslocking all over the place trying to catch my breath. Which... okay really hasn't changed much in six months. But the point is that I am a total flake, which really you should all know by now, and I have NO IDEA WHERE SOMEONE SHOULD START.
I made
this post
back in September (which links to an awesome starter kit post by

frantic_allonsy
) but it is hopelessly outdated. Though I am amused that my reaction to Tom Hardy hasn't really changed:
If you are trying to answer the question, HOW ARE YOU EVEN REAL, TOM HARDY? then I am sorry, but I cannot help you. HE WAS NOT MEANT TO BE UNDERSTOOD. HIS COLORS ARE TOO BRIGHT
:D
ANYWAY. This is where you come in! Rather than one person trying to gather up all the awesome, we can have lots of people picking a few of their favorite things and linking them here. What are your Inception fandom essentials? Your Arthur/Eames desert island list? The things you would use to try to convince someone that yes, this fandom really is
that awesome
. The things that make you say THIS. THIS IS WHY I LOVE THESE BOYS ♥
Because frowny faces




plus antagonism




plus metaphorical pigtail tugging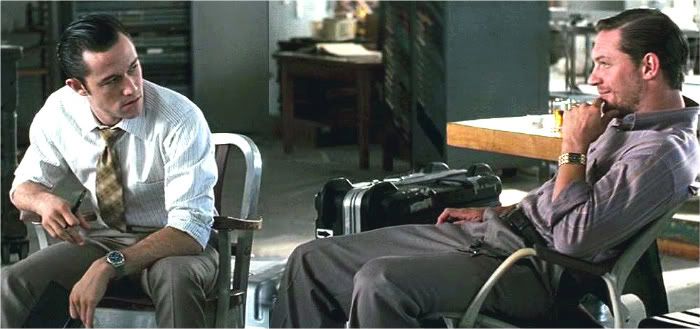 add up to BOYS IN LOVE FOREVER AND EVER ♥
So, let's celebrate that with your favorite fic, art, vids, picspams, etc. ANYTHING AND EVERYTHING THAT IS ESSENTIAL TO MAKING THIS FANDOM WHAT IT IS FOR YOU.